daytonwmusic@gmail.com 
*If you are looking to book me on a day I am already scheduled to play, as long as I'm not playing a Wedding or Private Party, I should be able to do it. Please email me as soon as possible. Thank you!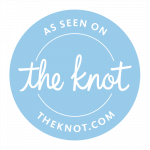 June 2019
*Still waiting to hear from a few venues.  Check back frequently.
June 1, 2019 Wedding (5:30-7:30pm)
June 2-9, 2019 Mexico!
June 12, 2019 Roy's Restaurant Hawaii Kai- Downstairs Lounge (6:00-9:00pm)
June 19, 2019 Roy's Restaurant Hawaii Kai- Downstairs Lounge (6:00-9:00pm)
June 21, 2019 Tommy Bahama Waikiki (6:00-9:00pm)
June 22, 2019 Tommy Bahama Waikiki (6:00-9:00pm)
June 26, 2019 Roy's Restaurant Hawaii Kai- Downstairs Lounge (6:00-9:00pm)
June 29, 2019 Private Party (11:30- 1:30pm) / Tommy Bahama Waikiki (6:00-9:00pm)