Here are some of my reviews from TheKnot.com….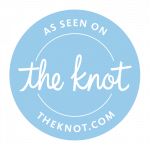 AMAZING and so happy he was part of our wedding!
We were married in Maui on 05.27.12 and Dayton was our musician for the ceremony and cocktail time. Dayton was such a pleasure to work with. He was very responsive and professional and really went above and beyond to make things go smoothly and so I didn't have to worry. Not only was Dayton a pleasure to work with, but he is also an amazing musician! Everyone at the wedding raved about his music and he really set the tone for our Hawaii wedding. Thank you Dayton for helping to make our day so special! We'll definitely ask you to play again when we renew our vows!


The Perfect Touch!
Dayton was the ceremony musician for my wedding and he was absolutely amazing. His music is BEAUTIFUL and adds just the perfect touch to everything to make for the perfect "true Hawaii" ambiance to your wedding ceremony. I wanted to have something beautiful that captured the beauty of Hawaii to walk down the aisle to and knew as soon as I heard Dayton's music that I had found just what I was looking for. His music is so beautiful and relaxing that it actually helped calm my nerves as I was walking down the aisle. Dayton is also incredibly professional and is reliable, attentive, and responsive. He was one of the most pleasant vendors to work with and his professionalism never ceased to amaze me. His music was amazing and was exactly what I was looking for in terms of style, variety, and sound. Having Dayton play at our ceremony and cocktail hour was the perfect touch to making my Hawaiian wedding exactly what I wanted it to be: relaxing, beautiful, and memorable.

I worked with Dayton for over 6 months while planning my destination wedding . He was really great to work with and super polite and responded very quickly to any inquires I had. He even was able to keep up with Paul my best friend and wedding coordinator when he took over during the week of the wedding. We had our reception at the Rumfire right near the beach and he was our soloist. His voice was amazing and people enjoyed his singing. Our guests made comments that he sounded amazing and really enjoyed him. I was impressed the minute I started corresponding with him and he surpassed my expectations hearing him live at our reception. Seeing our family and friends all enjoying his music and atmosphere at our reception made us so very happy and gave us wonderful memories . Thank you .

Dayton was great! He responded quickly to email (while he was touring). I requested to have him play the ceremony music for our elopement. He was very helpful especially during the last stages of pulling everyone and everything together. He played beautifully….